PRODUCTION
AND TECHNICAL CENTER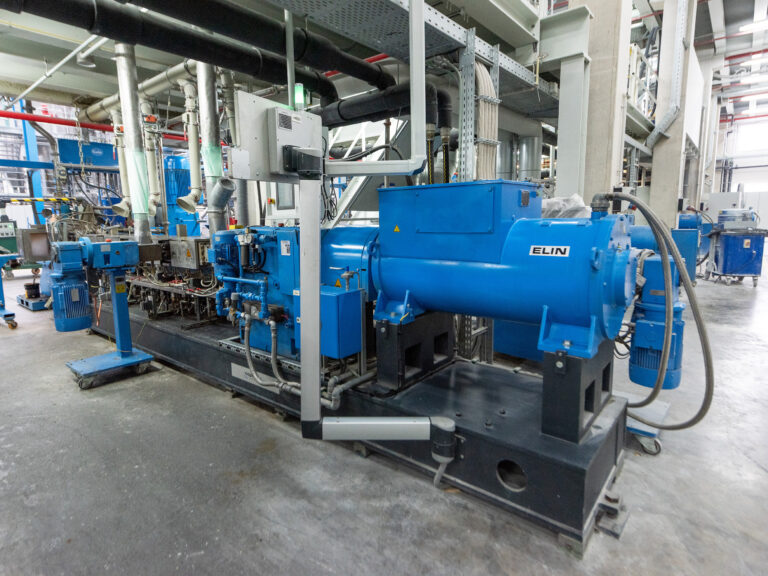 IN CLOSE cooperation with our customers and suppliers, we produce colour, additive and combination masterbatches. Our products offer a much simpler and resource-optimized processing of plastics and increased process reliability to the customer. Our experienced staff use the most modern facilities such as:
state-of-the-art extrusion lines with various individually adjustable screw configurations

Dosing technology of the latest kind

Liquid dosages from low to high viscosity

FFS bagging unit

Blown film extrusion lines

Cast film extrusion lines

Non woven fabric extrusion line

Hot presses

Roll mill

Kneaders

Extrusion filter test line

Different mixing systems

Injection moulding technique

Air separation line
Predetermined specifications of our products such as the production process, the different requirements and physiological properties of the plastics, pigments and additives are being agreed upon with our customers. Cutting-edge equipment guarantees homogeneous batches and a constantly high product quality thanks to regular checks and controls. For impressive results.
LABORATORY & COLOURIMETRY
AND APPLICATION TECHNOLOGY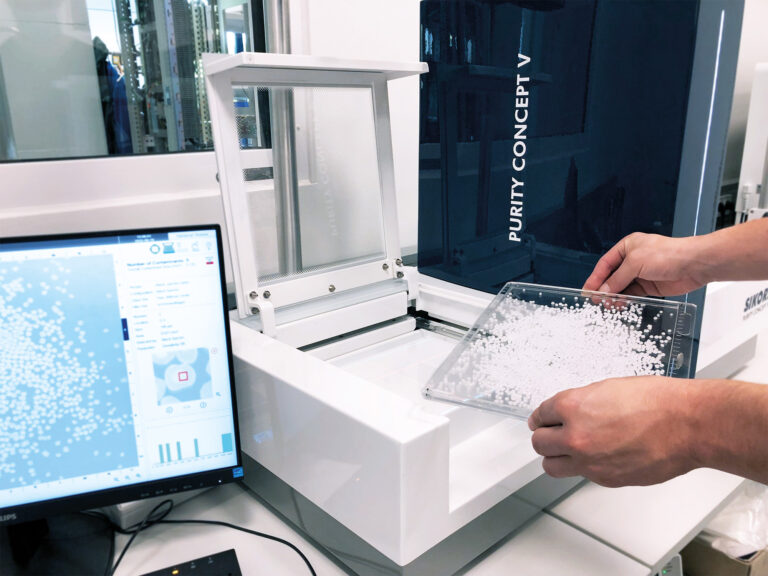 THROUGH our additive and colour masterbatches, the physical properties of plastics can be changed and upgraded. An integral part is the quality of the masterbatches! Our laboratory is the keystone of our quality management. No product leaves us without being checked by the most modern methods and latest equipment in the laboratory. Moreover, we are able to examine tailor-made products tested in our pilot plant. Amongst others, the following analysis techniques from the fields of chemical, physical and material analysis are available:
Density

Bulk density

MVR/MFR

Volatiles and residual moisture

Thermo analyses (DSC, OIT, TGA)

Quantitative nitrogen determination

Gravimetric content analysis of inorganic substances in polymers

RFA

UV/VIS/NIR spectroscopy

FTIR spectroscopy

COF (Coefficient Of Friction)

Artificial weathering in a QUV

Surface resistance determination

Tensile testing

Laboratory heat seal tester

Spectrometer

Colour computers as well as colourimetry and formulation software
We always apply tested and approved raw materials from reputable suppliers. For all raw materials the latest documentation of our suppliers is available. With this documentation we are able to make sure that we are working strictly according to all regulations and laws.