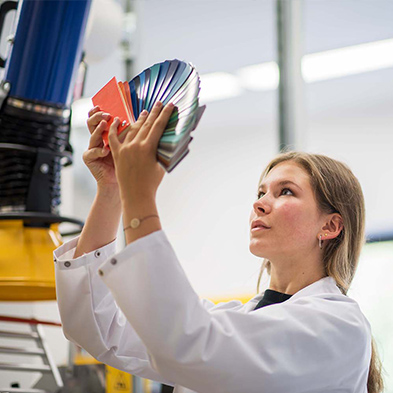 COLORBATCH – Color it Your Way
&nbsp
Our experienced team of colorists chooses from almost 100 different pigments and colorants to mix color batches tailored to our customers' needs, selling them worldwide as so called "masterbatches" under the brand name ARGUCOLOR. With a keen eye, our color experts check the finished parts and granule samples against a RAL, Pantone, HKS, Munsell, or NCS color fan. In order to match and approve colors, our customers are given small injection molding or die plates, samples of films or a batch sample to use on their machines. And we won't be happy until the color batch exactly fulfills our customers' request, because only then the color is right and marketable.
Depending on the use of the end product, we may also add antistatic, flame-retardant or weatherproof additives to our ARGUCOLOR batches. Adding special pigments and/or functional additives will provide the finished part with e.g. intensive gloss, high opacity or transparency while the color will always range between a clear and bright or a matte and saturated hue.
Other optional additives provide the finished product with an excellent light, weathering and thermal resistance. Even the highest demands for chemical resistance, printability of the finished part and the approval for contact with foodstuffs as well as country-specific approvals for ARGUCOLOR batches can be easily met.
Colorful, flexible, customizable: our color batches.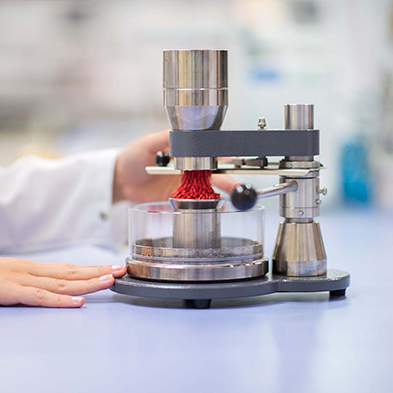 LABORATORY
&nbsp
Through our additive and color masterbatches, the physical properties of plastics can be changed and upgraded. An integral part is the quality of the masterbatches!
Our lab is the keystone of our quality management. No product leaves us without being checked by the most modern methods and latest equipment in the laboratory.
Moreover, we are able to examine tailor-made products tested in our pilot plant.
Amongst others, the following analysis techniques from the fields of chemical, physical and material analysis are available:
Density (DIN EN ISO 1183-1)
Bulk density (DIN EN ISO 60)
MFI (DIN ISO 1133)
Volatiles and residual moisture
Thermo analyses (DSC und OIT)
Quantitative nitrogen determination (Dumas combustion method)
Gravimetric content analysis of inorganic substances in polymers
RFA
UV/VIS/NIR spectroscopy
FTIR spectroscopy
COF (Coefficient Of Friction; ASTM D 1894)
Haze (ASTM D 1003) und Gloss (ASTM D 2457)
Artificial weathering in a QUV (UV-A and UV-B; ASTM G 154)
Tensile testing (EN ISO 527-1 / 527-3)
Surface restistance determination (according to DIN IEC 93)
Upon request other standards can be realized.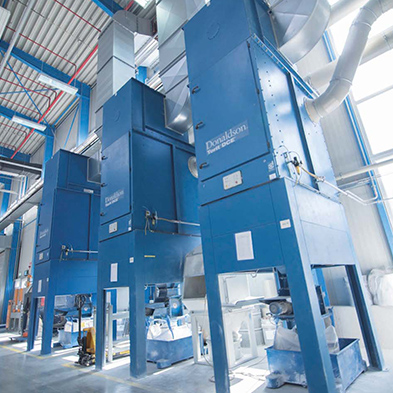 PRODUCTION and Technical Center
In close cooperation with our customers and suppliers, we produce color, additive and combination masterbatches. Our products offer a much simpler and resource-optimized processing of plastics and increased process reliability to the customer.

Our experienced staff use the most modern facilities such as:
State-of-the-art extrusion lines with various individually adjustable screw configurations
Blown film extrusion lines
Cast film extrusion lines
Hot presses
Kneaders
Extrusion filter tests
Drying machines
Different mixing systems
Color computers as well as colorimetry and formulation software
Predetermined specifications of our products such as the production process, the different requirements and physiological properties of the plastics, pigments and additives are being agreed upon with our customers. Cutting-edge equipment guarantees homogeneous batches and a constantly high product quality thanks to regular checks and controls. For impressive results.